PRODUCTS
Connect your clients with wealth.
Equity Capital Markets offers
Advice
The smartest goals-based financial planning tool, generating high confidence, actionable advice while automating compliance requirements.
Enterprise APIs
Direct market access through high availability, low latency FIX or REST open APIs for fintechs and insto brokers.
Execution
Secure, fast and reliable connection to Australian share markets, that plays well with all your other apps.
Managed Accounts
Automated, rapid rebalancing technology using personalised or model portfolios, backed by comprehensive compliance and robust reporting.
Onboarding
Outsourced, white-labelled account opening and KYC to streamline and accelerate client conversions.
Order Manager
Manage equity and ETO orders and client access across Australian markets with the white label platform built for financial advisers.
Risk Manager
Our real-time margin and derivatives pricing engine powers more than half of all retail derivatives volume in the Australian market.
Equity Capital Markets offers
Openmarkets leverages its broker network to provide clients with access to exclusive capital markets deals.
SOLUTIONS
Suites to suit your sweet spot.
Gain efficiencies that would take years to build in-house by bundling our products with a solution that works best for your business.
Get in touch for more about our bundles
Since before we had a customer, we've valued Openmarkets' ability to find solutions to the commercial challenges that come with rapidly scaling in a regulated environment. Pearler's journey to over half a billion invested has been a wild ride and Openmarkets has been there from the very start. We're excited to see Openmarkets continue its growth as a key enabler of innovation in the retail trading space."
There's strength in numbers. We support more than 115 intermediary clients, 99,000 sponsored accounts and 300 private wealth advisers.
We clear over $2 billion monthly traded value for some of Australia's smartest fintechs and AFSLs—including trading apps, brokers, dealer groups, fund managers, financial advisers and planners.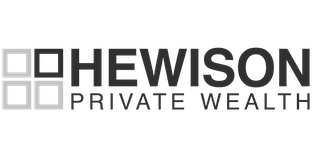 FEATURED NEWS